John McGinnity, M.S., PA-C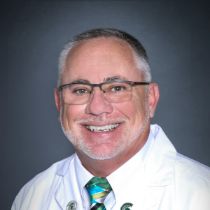 Faculty
Professor
Program Director
East Lansing
909 Wilson Road
West Fee Hall, B419A
East Lansing, MI 48824
John G. McGinnity, MS, PA-C, is the founding Director of the PA Medicine Program and Professor at Michigan State University, College of Osteopathic Medicine, in East Lansing, Michigan. He has developed a team-based program, training PAs alongside medical students to improve access to care for Michigan citizens. Mr. McGinnity has 25+ years of experience as a PA and has an extensive background in cardiovascular medicine. Prior to joining MSU Mr. McGinnity served in various leadership roles at Wayne State University PA Program in Detroit, Michigan. He was Program Director and Clinical Professor for the PA Program, as well as Director of Strategic Program Planning and Development for the Department of Healthcare Sciences.
He has also served various leadership capacities in the PA profession including past president of the American Academy of PAs and the Michigan Academy of PAs, past chairman of the State of Michigan PA Task Force Licensing Board, member of the State of Michigan Board of Medicine and a member of the National Institutes of Health, National Heart Attack Alert Program, Coordinating Committee. Mr. McGinnity has been the principal investigator or co-investigator for several studies that evaluated diagnostic and therapeutic coronary catheterization procedures and practices. He is well published, having authored or co-authored more than 60 papers, abstracts and poster presentations covering his research.
His work is published in such journals as Circulation, American Journal of Cardiology, and the Journal of the American Academy of Physician Assistants. He is a frequent speaker at regional and national professional meetings and has twice received the Wayne State University Eugene Applebaum College of Pharmacy and Health Sciences Excellence in Teaching Awards.
Mr. McGinnity earned a Bachelor of Science degree in applied biology from Ferris State University, Big Rapids, Michigan. He completed his master's degree in physician assistant studies at the University of Detroit Mercy. He lives in Attica, Michigan with his wife Cathy and two sons.