Program Ongoing Assessment Plan
The Michigan State University College of Osteopathic Medicine's Department of PA Medicine has created an Ongoing Assessment Plan that reflects the ability of the program to collect data, perform critical analysis of the data, draw conclusions, determine program strengths/weaknessess and implement action plans for program improvement. In this plan the program will review evidence of student learning in both the didactic and clinical curriculum, preparation of graduates toward competencies, PANCE performance, sufficiency and effectiveness of all faculty/staff, institutional resources, as well as program administrative functions and outcomes.
MSUCOM Department of PA Medicine will continuously review our outcomes to ensure students have the resources and support to fulfill the program student outcomes for a Day 1 ready PA to begin the Practice of Medicine.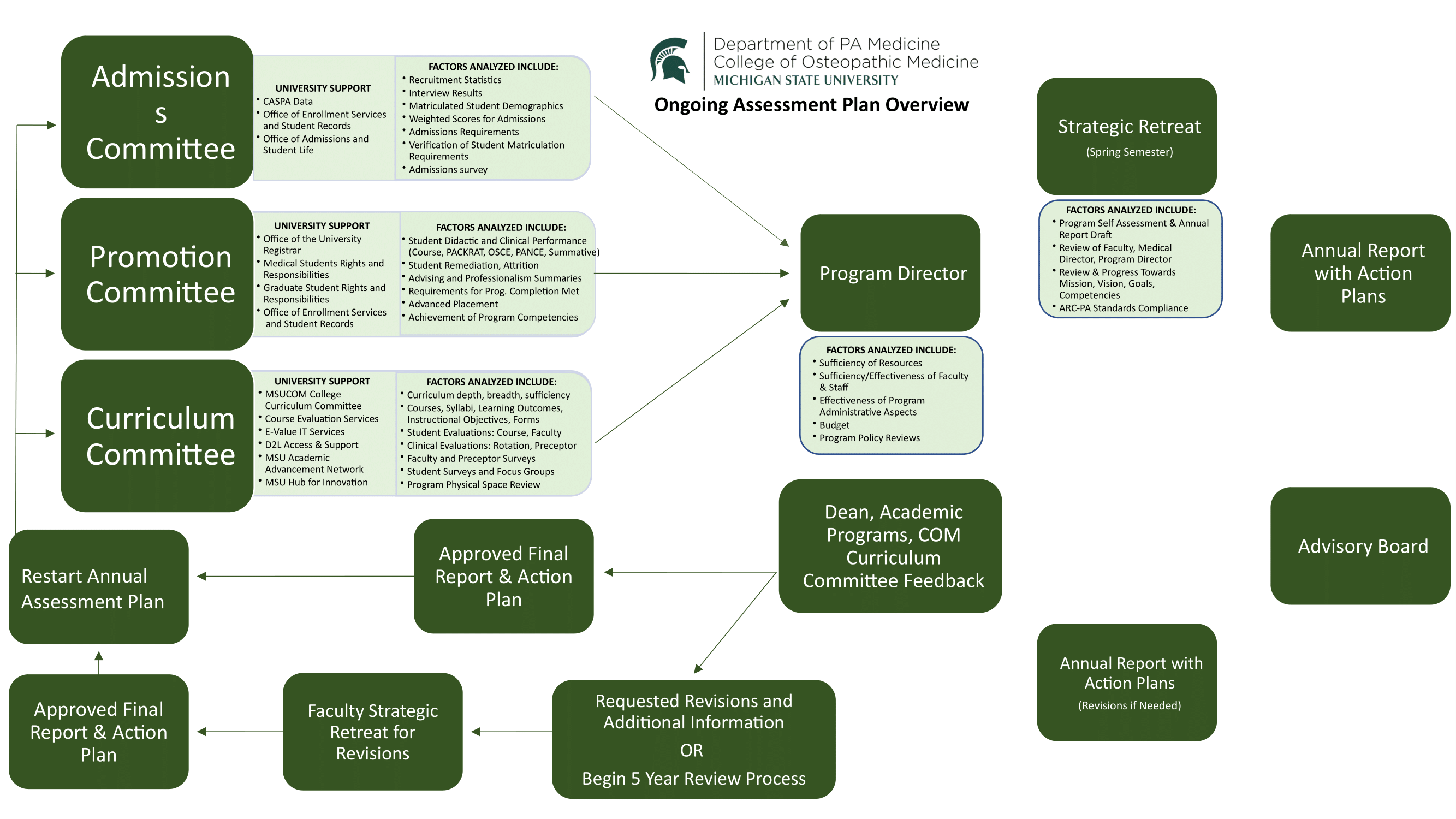 Ongoing Assessment Plan:
Please contact the PA department to request an accessible format or download a document on our ongoing assessment plan.
Originally adopted: 6/9/20
Revised: 1/6/21